Oregon is the most famous destination of the historic Oregon Trail, and for good reason. Oregon has an extensive selection of sights and activities all across the state. From the beaches on the Pacific to the views on the Columbia Plateau, you will always have something to do in Oregon.
If your preferred means of transportation while traveling is an RV, there are many campgrounds in the state to choose from. In this article, we've compiled a list of the best RV campgrounds in Oregon.


1. Oceanside RV Resort and Campground
Located on the coast near Coos Bay, Oceanside RV Resort is perfect for those wanting full amenities and quick access to the beach. RV parking is just above the beach and one of this resort's special features is crab fishing. Guests have access to the onsite crab preparation and cooking station. If you prefer to skip netting a catch of your own, there are many local seafood restaurants in nearby Coos Bay.
Four state parks with hiking trails and scenic views, as well as Bastendorff and Lighthouse beaches, golf and Stillwagon Distillery are all within five miles of Oceanside. Pricing varies depending on availability and site selection. This is a pet-friendly RV park with full hookups, Wi-Fi, fire pits and picnic tables. Laundry and bath facilities are also available.
2. Crater Lake RV Park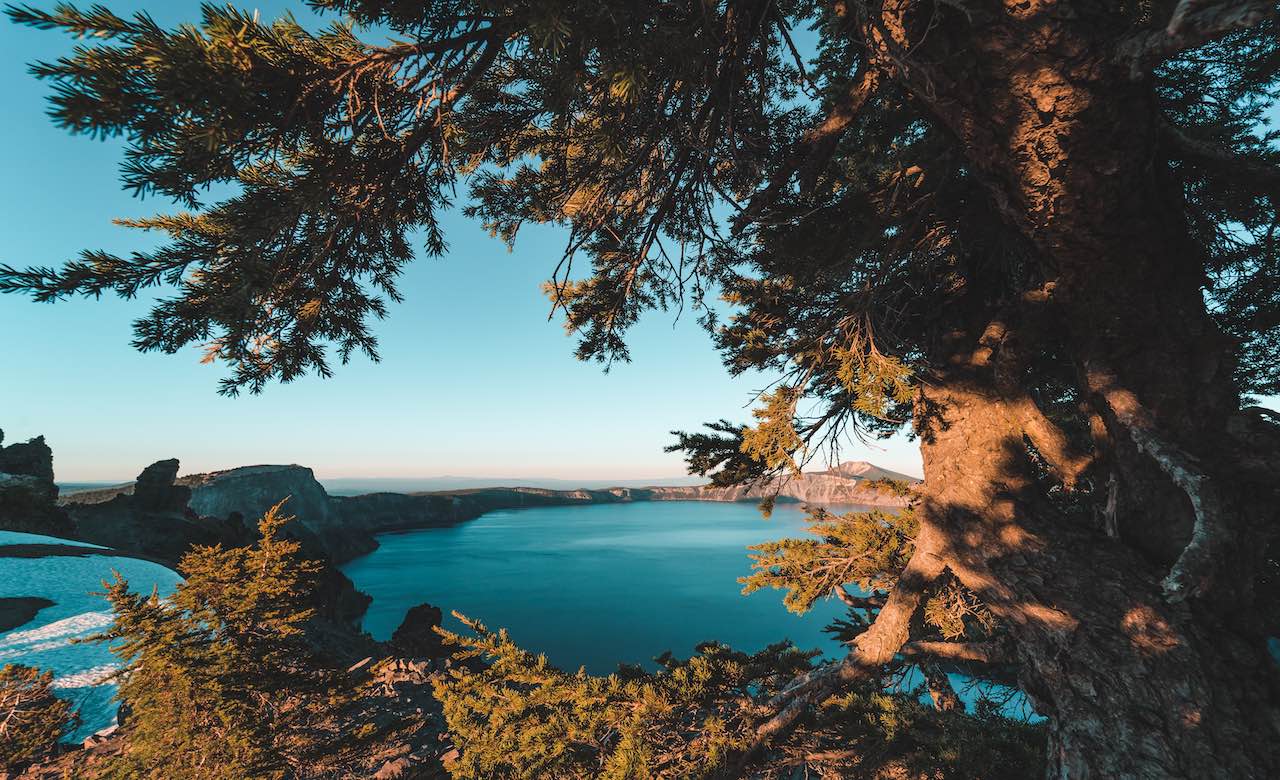 Crater Lake RV Park is right outside of Prospect on the Rogue River. This RV park is just 25 minutes from stunning Crater Lake National Park, home to the deepest lake in America. At the western foot of the Cascades, this RV park is perfect for outdoorsy types.
Amenities at Crater Lake RV Park include full hookups, group and individual fire pits, free Wi-Fi, hiking trails, outdoor recreation areas, a video library and bath facilities. Nearby attractions include scenic vistas, hiking, biking, horseback riding, rafting, snowmobiling, fishing, boating, local festivals and guided excursions year-round.
3. Grande Hot Springs RV Resort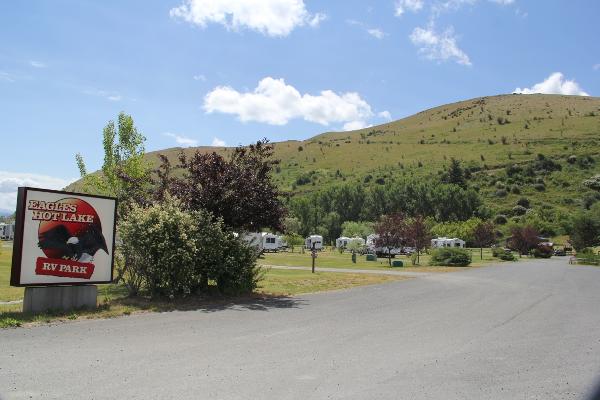 Located in northeast Oregon between La Grande and Union, Grande Hot Springs RV Resort is a unique RV park featuring natural hot springs. Guests can enjoy warm and hot soaking pools year round, with mineral pools open during the summer. Each of the 100 pull-through RV sites at Grande Hot Springs has full hookups and access to Wi-Fi. Wood campfires are prohibited.
If you're more interested in historical sites, Grande Hot Springs is adjacent to historic Hot Lake Springs, and the area is part of the Oregon Trail. Nearby Union and La Grande offer a variety of activities as well. Union County is home to a wealth of recreation opportunities including, but certainly not limited to, museums, music, the Eagle Cap Excursion Train, skiing, farmers markets and locally grown produce, fishing, biking at the Grande Tour Scenic Bikeway, paddle boarding and backpacking.
4. Wallowa Lake State Park
The main attraction at Wallowa Lake State Park is the stunning alpine wilderness and of course Wallowa Lake. Just on the other side of the mountains from Grande Hot Springs, Wallowa Lake State Park is a great choice for outdoorsy folks and nature lovers. Amenities include 121 full hookup sites, picnic areas and a playground. The lake offers beach, fishing and boating access in addition to breathtaking views.
Just minutes away is the tramway from the Wallowa Lake community to the top of Mt. Howard. Scenic overlooks offer views of Hells Canyon, North America's deepest gorge. Historic and cultural sites are also available nearby in honor of the indigenous Nez Perce tribe, including the Nez Perce National Historical Park on the north side of Wallowa Lake.
5. Sea & Sand RV Park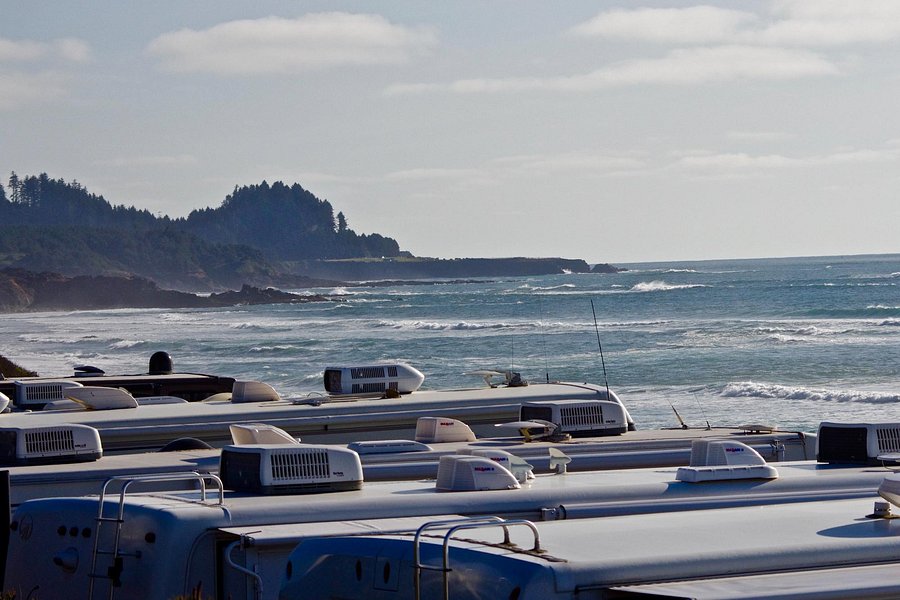 Sea & Sand RV Park is just a short drive south of Siletz Bay on the central Oregon coast. With 114 sites and several almost right on the beach, this is a great option for ocean lovers. Beachcombers can enjoy miles of walkable sand while watching for migratory grey whales, just outside the RV park.
Those interested in a closer look can charter a crabbing, whale watching or deep sea fishing excursion at nearby Depoe Bay. Shopping, casinos, golf, freshwater fishing, local seafood and storm watching are among the other activities available in the surrounding area between Lincoln City and Newport.
6. Pendleton KOA
Founded as a stopover on the Oregon Trail, Pendleton is a superb destination for history buffs. The Pendleton KOA features accommodations for RVs up to 65 feet, Wi-Fi and cable TV access, laundry facilities, on-site recreation, a complimentary casino shuttle, the opportunity to camp in a covered wagon and even a dog park.
The town of Pendleton offers historical attractions as well as rodeos and seasonal festivals. Visitors can take a tour of the local distillery, underground historic sites and wool mill or sample craft beer and steak at the local restaurants.
7. Bend/Sisters Garden RV Resort
Located just outside the town of Sisters in central Oregon, Bend/Sisters Garden RV Resort is a luxurious option for those looking to experience unique seasonal events and year-round outdoor recreation. The resort offers extensive amenities including on-site fishing, mini golf, a heated pool, laundry facilities, park areas and a spa.
Visitors can enjoy a variety of attractions in the area around the resort. There are several hiking trails and scenic views as well as access to rafting, boating, fishing, golf, rock climbing and many other outdoor activities. The nearby town of Sisters offers Western-themed events and locations such as rodeos, craft shows and festivals. Extreme hiking enthusiasts can also enjoy access to the Pacific Crest Trail or continue through the mountains to the Willamette National Forest.
8. Waldport/Newport KOA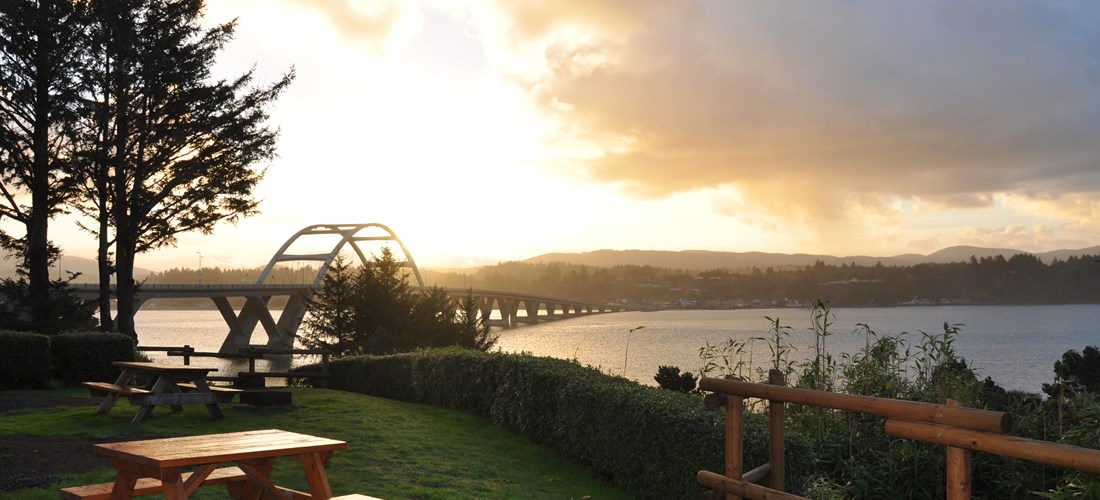 Another KOA option is Waldport/Newport KOA just north of Alsea Bay on the coast. Visitors can enjoy amazing views of the bay and the rocky, wooded cliffs surrounding it right from their RV site. Amenities include bike rentals, Wi-Fi and cable access, laundromat and accommodations for RVs up to 42 feet in length. 
Walking trails lead directly from the RV park to the beach on the Alsea River. Beach lovers can make the short trip west through Bayshore to an extensive ocean beach. Venturing just outside the park entrance, visitors can cross the Alsea Bay Bridge to Waldport or take in the view and watch the seals and birds in the bay. Nearby attractions and activities include lighthouse tours, breweries, golf, parks and more beaches. Seafood-based attractions are also available throughout the area.
9. Sunny Valley RV Park & Campground
Last but certainly not least is Sunny Valley RV Park and Campground. Located in southwest Oregon just north of Grants Pass, this is a great option for those wishing to experience a little of everything. The park itself has a variety of amenities including a small pool, library, picnic area, indoor and outdoor recreation areas, dog park and laundry facilities. Guests can enjoy seasonal events on-site such as live music and annual haunted camping. Festivals such as the Octoberfest Beer Festival are also accessible nearby.
Local attractions to the Sunny Valley RV Park include the Applegate Trail Museum and walking tours of historic sites such as the Graves Creek Covered Bridge. Even more activities are available nearby including golf, historic locations, scenic overlooks, sport shooting, museums, hiking trails, river rafting and fishing. Visitors can also enjoy day trips to a variety of destinations such as Crater Lake National Park and the Rogue Valley.
Frequently Asked Questions
How much does it cost to camp in Oregon?
The cost for camping will vary depending on the site you choose. Some locations offer free camping while others charge fees. State parks in Oregon charge an average of $19 for tent camping for non-residents, although the average rate may increase to $23 if flexible fees are in effect. Generally, the fewer amenities available, the lower the rate for camping.
How much does it cost to park an RV in Oregon?
The cost for RV camping will vary depending on the site you choose. Most locations charge for RV parking, so check the site rules before visiting if you are looking to avoid fees. State parks in Oregon charge an average of $33 for full-service RV parking for non-residents, although the average rate may increase to $42 if flexible fees are in effect.
Conclusion
Wherever you choose to park your RV in Oregon, you're practically guaranteed to find excellent attractions. Whether it be beautiful vistas, vineyards and wineries, historic locations or outdoorsy activities, Oregon has it all. A visit to any of the locations on our list of the best RV campgrounds in Oregon is sure to bring you memories to last a lifetime. 
For more camping recommendations, check out our other best of lists and review articles.