Summertime is here! And if you're planning to hit the road near the great state of Ohio, you probably want to know some of the best places to camp.  There's no place like the Buckeye State — great rivers, amusement parks, and great campgrounds. Search no more, in this article we share with you the best RV campgrounds to visit in Ohio.
1. Mohican State Park Campground
Located along the Clear Fork River, Mohican State Park Campground has some of the best features for RVers. Campers will enjoy the splendor of the outdoors, as the park is surrounded by the Mohican-Memorial State Forest. The park itself houses over 160 campsites, with over 1,000 acres of wilderness. There are miles of trails for enjoying the outdoors for horse-riding, biking and hiking. Hunting and fishing are also allowed during the appropriate seasons.
2. Tappan Lake Park Campground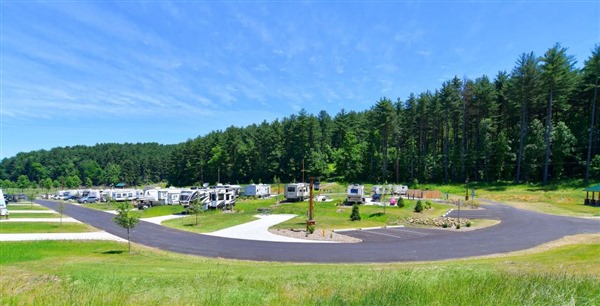 Located in Deersville, Ohio, Tappan Lake Park is the home to more than 500 campsites and 11 vacation cabins.  The cabins feature complete kitchens, appliances, covered porches, grills,  picnic tables and WiFi. Enjoy nature where there is plenty to do! Fishing, tubing, wakeboarding, skiing is a start. There's also a nature center, swimming, concession stands, activity center, and hiking trails. Nearby attractions include three different museums and Schoenbrunn Village, a recreated village of the first settlers.
3. Alum Creek State Park Campground
Alum Creek near Columbus, Ohio, is a favorite among RVers. Alum Creek has over 250 sites with electricity, restroom, showers, horseshoe pits, playgrounds and basketball courts. There's thousands of acres of water where you can find plenty to do — jet skiing, swimming and sunning, beach volleyball, fishing and paddling— it has the largest inland beach in the park system. The fun doesn't end there; there's a nature center, boating access, and a camp store. There's also a mountain bike trail and storybook trail for nature lovers and families. The park offers something for everyone year-round.
4. Berlin RV Park & Campground
In Amish Country, Berlin RV Park & Campground has special amenities not offered at many sites: you can pick fresh herbs and spices from an onsite herb garden. The observation bench makes it easy for campers to enjoy horses and buggies, the walking trails, and campfires. If you enjoy exploring other cultures, you'll enjoy the opportunity to dine on Amish Amish food in the restaurants and bakeries, cheese shops, and the year-round Christmas store.
5. Cross Creek Camping Resort
In Delaware, Ohio, just 20 minutes from Columbus, Cross Creek Camping Resort offers beautiful surroundings, many different activities, and themed weekends, like Pirates and Wizarding and Luaus. Enjoy golf, pedal carts, bike rentals and tennis. The area features many restaurants and other local attractions like the Columbus Zoo.
6. Evergreen Park RV Resort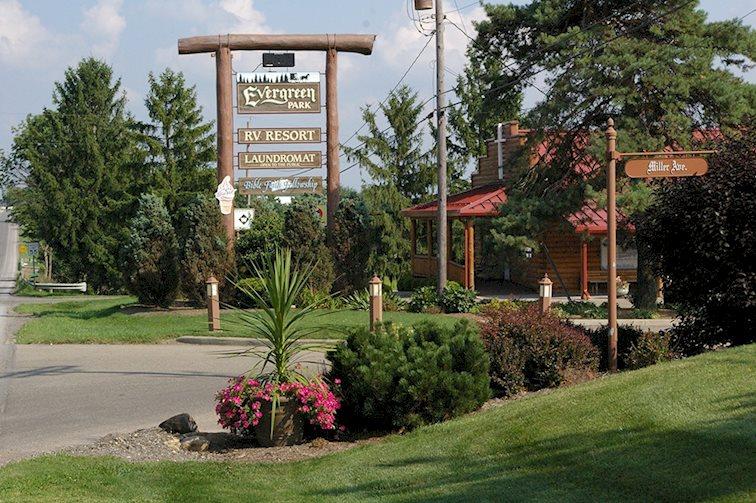 Also in Amish Country is Evergreen Park. This park is just right for campers who want a little bit of home. Evergreen offers the comforts of your average hotel, with electric hookups, Cable TV, and access to Wi-Fi, water, sewer, and heated tiles in the bathrooms. You'll enjoy all the park has to offer with farmers markets, restaurants, cafes, dog shows, and places to shop in the historic towns and villages, gift shops and a camp store. Top it off with the pool house that's stocked with arcade games, a fitness center, and more.
7. Lazy River At Granville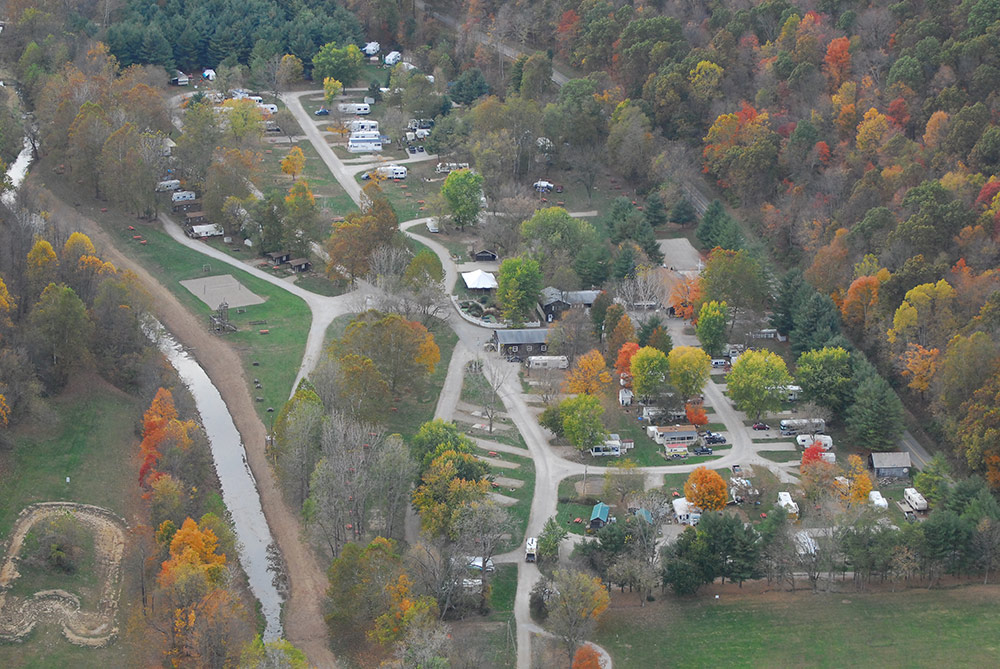 Located in Granville, Ohio, Lazy River offers an abundance of exciting activities for the whole family. There's so much to do here including, swimming, basketball, a splash pad, zip-lining, hiking trails, a challenge course, game room, recreational hall, fishing, and last but not least, themed weekends.
8. Woods Tall Timber Resort
Get ready for fun at the Woods Tall Timber Resort. Located on the 157-acre resort in Tuscarawas County, the resort offers 30 or 50 amp electrical hookups. In addition to the water and sewer, it also comes with a picnic table and fire ring. RVers on an extended stay can enjoy the convenience of a laundromat, golf cart rentals, and an exterior refrigerator. Activities include zip lines, a water trampoline, a mini-golf course, and basketball. 
9. Olive Branch Campground
Northeast of Cincinnati sits Olive Branch Campground, a family-owned and operated business. They aim to provide a "clean, safe, and family-friendly environment" for their guests. From Olive Branch, RVers have access to a lot of attractions, like King's Island, the Little Miami Scenic Bike Trail, La Comedia Dinner Theatre, Coney Island, and Fort Ancient.
10. Camper Village/Lighthouse Cedar Point
Sandusky, Ohio is home to the Camper Village/Lighthouse Cedar Point, where the fun and excitement of the amusement park awaits. Camper Village has nearly 300 luxury lakefront RV sites that sit on concrete pads and include back-in and pull-through configurations. Enjoy swimming, the game room, outdoor games, a gift shop, and more. Just a few feet outside of the park is Cedar Point amusement park, where you'll find some of the world's largest roller coasters, with lots more entertainment and fun for the entire family. 
While there are many more camps in the state, these are among the best. There is so much to love in the Buckeye State and this is the tip of the iceberg.  Enjoy! Your adventure awaits!