There are so many great RV campgrounds in Colorado and it can be hard to choose which one to stay at. Each campground is different and has its own sights, activities, amenities and more. If you are travelling with kids or with your family, the RV campground you choose to stay at may be different than if you were travelling alone or just with a significant other. It's important to know what your options are so you can have the perfect RV trip. Here are some of the best campgrounds in Colorado. 
1. Mountaindale Cabins & RV Resort
Mountaindale Cabins & RV Resort is located in the gorgeous Pike's Peak region of Colorado Springs, Colorado. It is a beautiful spot with lots of hiking trails and scenery. Also, it is located only 20 minutes away from several attractions and activities, so you can enjoy an adventure in the mountains while still being close to other things to do. 
This is a family-oriented RV resort, and the staff takes ample time to take care of the grounds. It is clean, calm and the perfect place for a quiet Colorado getaway. 
2. Winding River Resort
Winding River Resort is a family campground and lodging resort, located on the Colorado River, and bordering the Rocky Mountain National Park (west side) and the Arapaho National Forest. This huge RV resort offers cabin and lodge accommodations, spacious RV and tent sites, guest horse camp sites with corrals, and an unique Covered Wagon lodging adventure.
Their activities include horseback riding, hayrides, fishing, Hiking, ATV rentals, and weekday ice cream socials. 
3. Garden of the Gods RV Resort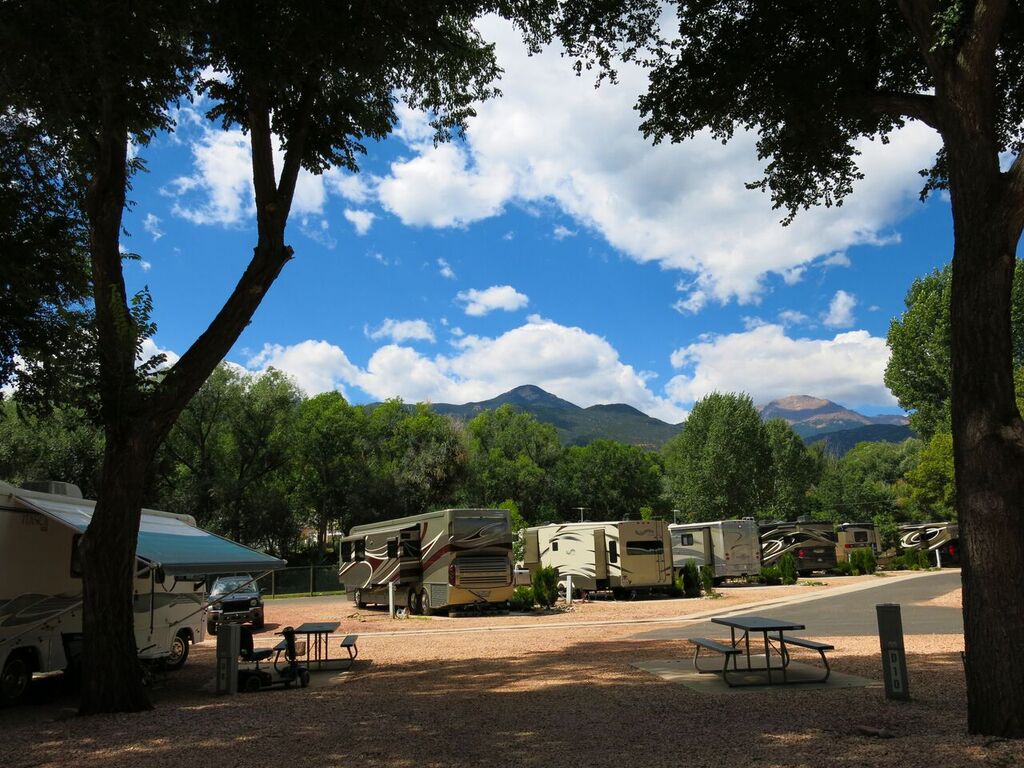 Located in Colorado Springs, Garden of the Gods Resort has a spectacular view of Pikes Peak. There are numerous hiking trails where you can experience the great outdoors. This resort has two heated swimming pools and an arcade room for kids. This resort is close to attractions like the Cheyanne Mountain Zoo, the Air Force Academy and Manitou Springs. 
4. Elk Creek RV Park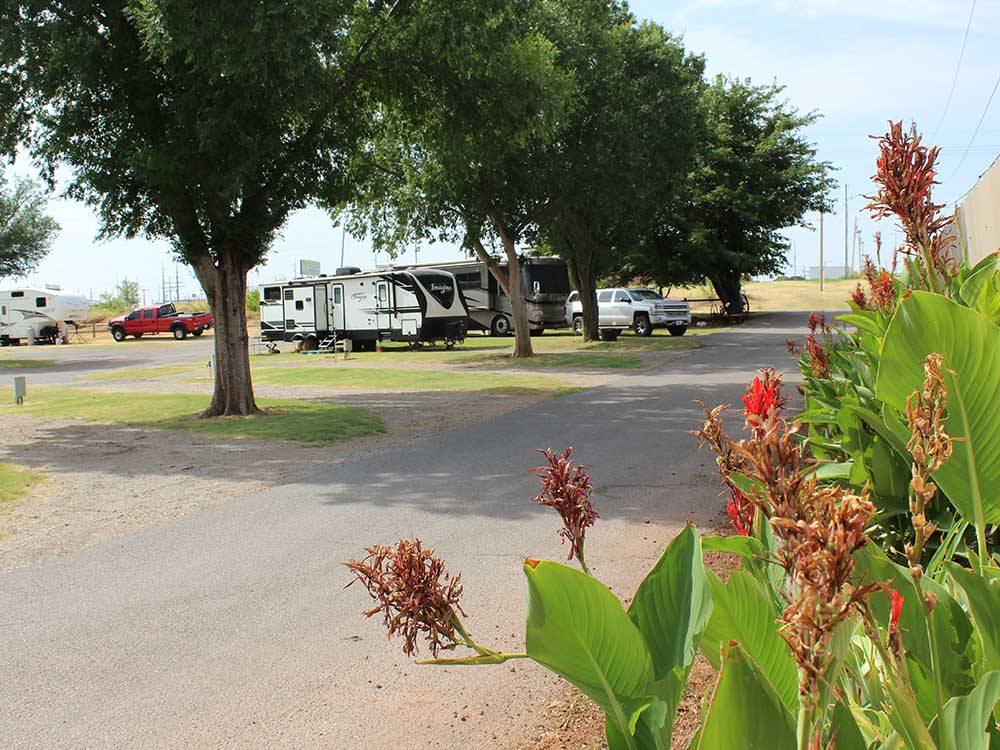 Elk Creek RV Park is a destination for both overnight and extended stay. Every RV hook up is fully accessible and the site offers some great amenities like free Wi-Fi, a laundromat, a sauna, and a recreational building with full kitchen. The recreational building also includes a pool table, and a covered pavilion with barbecue necessities. It offers beautiful scenery along the Elk Creek and easy access to Interstate 40.
5. Zapata Falls Campground
Zapata Falls is located seven miles from Great Sand Dunes National Park. Zapata Falls is a great campground for a quiet getaway where you can enjoy the serenity of nature. This campground offers activities like fishing, horseback riding and hunting. 
6. Pinon Flats Campground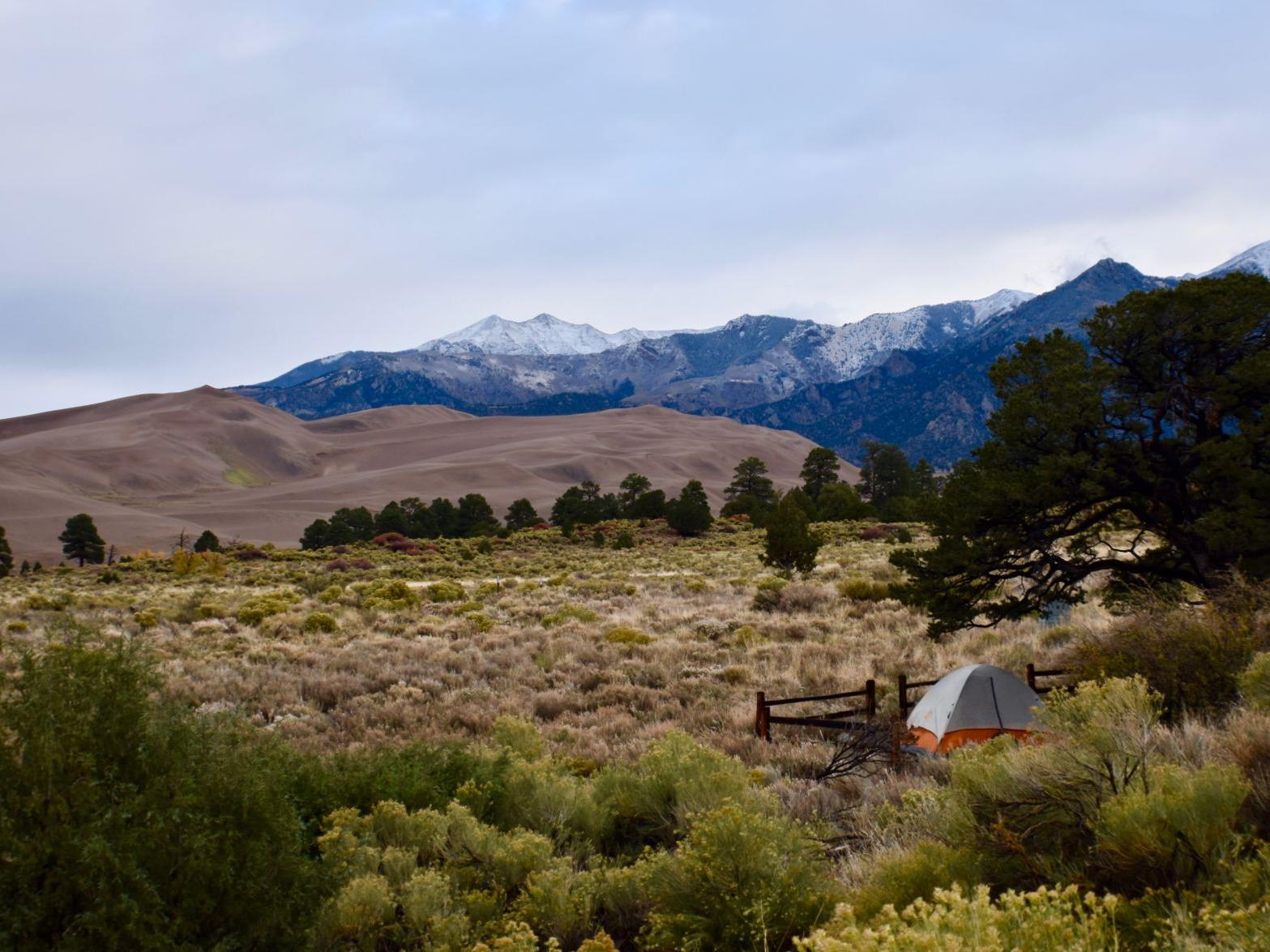 Pinon Flats Campground is located in Great Sand Dunes National Park. This campground is ideal for quick trips as there are no showers or hookups. However, this park is gorgeous and offers lots of hiking trails and beautiful scenery. 
7. Paradise on the River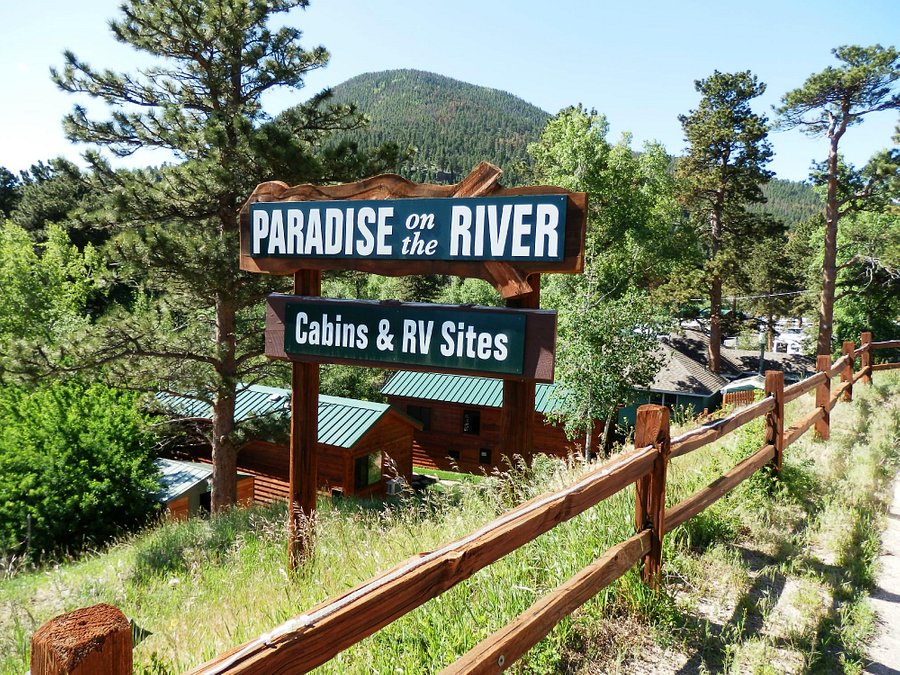 This campground is located in Estes Park. Estes Park is a beautiful park with lengthy hiking trails, rivers and a variety of wildlife. The riverfront cabins at the park are great for those who do not have an RV. For those travelling in an RV, the site has a full hookup area where you can set up camp. 
8. Baby Doe Campground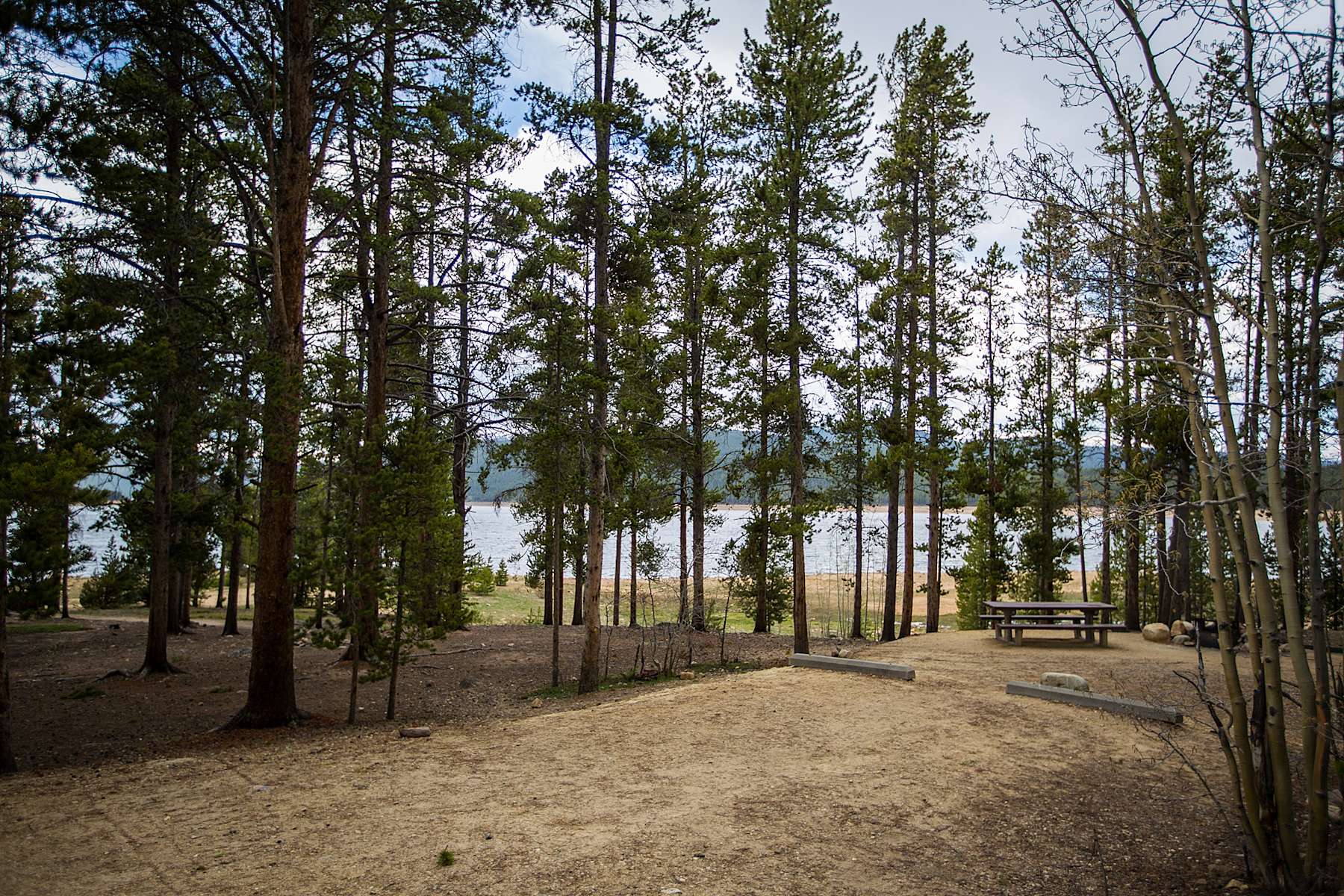 Baby Doe Campground is situated on the eastern shore of Turquoise Lake in the shade of a lodgepole pine and subalpine fir forest. This family-friendly campground is a popular summer destination for boating, hiking and fishing.
9. Dakota Ridge RV Park
Situated between the mountains of Summit County and the bustling excitement of Denver, Dakota Ridge RV Resort gives you the perfect balance of city and mountain experiences all year round. Dakota Ridge RV Resort features spectacular views of the Rocky Mountains and the Denver skyline – so you can easily blend outdoor adventure and big city culture. Within minutes of Dakota Ridge RV Resort, you'll find world-class shopping, dining, professional and collegiate sporting events, gambling, sightseeing, cultural activities, and outdoor recreation – everything you need to experience Colorado.
10. Sportsman's Campground
Experience the majestic San Juan Mountains at this quiet, family and pet friendly RV/tent campground and mountain cabins. Enjoy the cool, refreshing mountain air at an elevation of 8,100 ft. This camp is 18 miles from the highway just off Piedra road, 20 miles Northwest of Pagosa Springs in Southwest Colorado. You can relax with family and friends at the friendly campground, fish for trout in nearby waters or take a scenic and refreshing hike into the San Juan Mountains. 
Final Thoughts
All of these RV resorts are perfect destinations for a relaxing Colorado getaway. Whether you are travelling alone, with friends, or with a partner, each one of these resorts are sure to offer you a great time. If you are travelling in Colorado in an RV, be sure to check out these amazing resorts.